A Placement Drive for the BCA and "O" level Computer Students
Career Counselling and Placement Cell of CMP Degree College organized a Placement Drive for the BCA and "O" level computer students. Green Tech Net COM Pvt Ltd. Company visited the college campus for the event. The students were selected for the post of Technical  Coordinators to support in Smart School project under the Smart City Project of Prayagraj.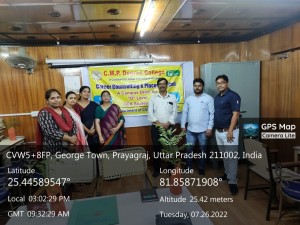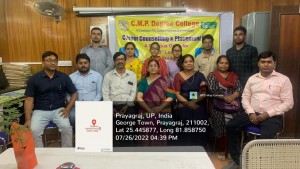 The students are recruited in software and hardware operations of computers and assist in conducting online teaching and making school teaching digital friendly. Selected Candidates are Saurabh Mishra, Deepti Pandey, Manish Yadav, Kumari Sunaina, Sumit Kumar Agrahari, and Shruti Gupta. The principal of the College, Prof. Ajay Prakash Khare congratulated the students on their success. The placement drive was conducted in the presence of the Placement cell Convenor, Dr. Arti Gupta, Co-Convenor, Dr. Ruchika Varma, members, Dr. Ranjana Tiwari, Dr. Khushboo Agarwal, and Dr. Pranay Kant Vishwas. Mr. Ashutosh Mishra from the Computer Department contributed and trained students for the recruitment drive.